Previously published in print by Ampersand Press of Roger Williams College in Rhode Island, Rounding Ballast Key is a poetry collection featuring the people and places of Key West and South Florida. Author George Murphy is also the editor of the recognized literary anthology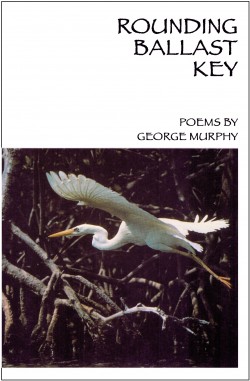 The Key West Reader: The Best of Key West's Writers 1830-1990, among other works he has authored about the Keys' literary heritage and beautiful imagery.
Many of the poems were first published in literary and academic periodicals. Murphy's poetry has found its new home in a quality ebook edition, properly formatted and presented with care.
Available in leading ebook formats:
Amazon for Kindle.
Barnes & Noble for Nook.
At Apple iBooks and iTunes bookstore (seen online here).
At Google Books … and the Google Play app.
And in ePUB format at Smashwords. Look for it, too, at Kobobooks and Diesel e-books.
. . .
CATALOGING:
ISBN: 978-1-61027-923-9 (eBook)
ASIN: B008Z4Y8DS (Kindle)
45 pp.
Publication date: August 16, 2012