Quid Pro, LLC is a print and ebook publisher of books on law, history, sociology, and law & society — among other academic subjects, memoirs, and fictional works. We are the exclusive ebook publisher of Harvard Law Review, University of Chicago Law Review, Stanford Law Review, and Yale Law Journal. Quid Pro paperbacks and hardbound editions are priced affordably for individual readers, library collections, and classroom adoptions. Our ebooks are carefully rendered and formatted, with active table of contents and linked footnotes, proper images and tables, and accuracy checked against original sources — unlike most nonfiction ebooks outsourced and sold today. Our classic "Legal Legends" ebooks and print editions include contemporary Forewords and biographical notes, written by legal scholars for the modern reader.  Some are annotated to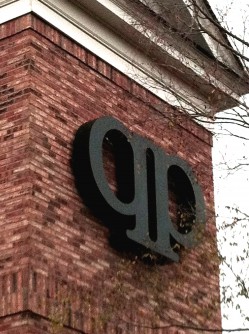 make them even more accessible. Plus we offer:  all-new books of original manuscripts; contemporary digital versions of existing paper books; edited collections and proceedings; and quality dissertations — as well as the triumphant return of famous foundational books in law and the social sciences, reaching a new audience with their digital remastering, new print reissues, and worldwide distribution.
Our print books are sold wherever quality nonfiction and fiction may be found, including Amazon, B&N, Ingram, and — recently added as an approved and responsive distributor — YBP Library Services from Baker & Taylor. They are stocked for classroom adoption at college bookstores such as Follett and B&N College. Find our ebooks directly on Amazon Kindle Store, Apple iTunes and iBooks, Barnes & Noble for Nook, Sony, Diesel, Kobo and Smashwords; they are read on free apps for PC and PC laptops or netbooks, Mac, iPad, iPhone, BlackBerry, Android phones and pads, Sony Reader, and Kobo, and of course on Nook and Kindle devices.  All have powerful search and linking features. We even offer, at Smashwords, complete multiformats such as ePub, PDF, Javascript and HTML online, and rtf, to be read on computers with no need for an ereader app or device.
We specialize in quality books and cater to the author.
Symposium collections of panel presentations, proceedings and other themed books.  Professors and lawyers with symposia panels of themed works, and conference collections of papers, who want their work to be out there faster, and benefit a great cause, should p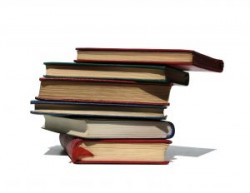 ropose editing an addition to the Benefit Tulane PILF Series.  Or consider our Symposium Series.  Either way, papers or chapters may still be individually posted to SSRN or published.  Contact us and find out how to turn your expert panel papers into a themed book. More on all our opportunities for writers and editors under For Authors and the Our Series Editors sub-tabs of Publisher Information above.
Although we are internationally recognized for leading the way in making legal and social science nonfiction available in quality digital editions such as Kindle, Apple and Nook, we also publish quality paperbacks of our works – and library-quality hardback editions where the market warrants it. In fact, almost all of our digital ebooks (except law reviews) are also sold in new print editions at Amazon, B&N, YBP Library Services, etc., or via bulk sales with us.
For submissions and inquiries about publication of a manuscript, please contact us at the Contact page or simply email info[AT]quidprolaw[DOT]com or quidprolaw@gmail DOT com. (Don't send a manuscript quite yet, but let us know what your idea and vision is.)
For a comprehensive list of our 120-plus books and academic journals currently available, visit our Products Page, or see the titles conveniently listed and linked at Amazon.
For information on the founder and publisher of Quid Pro Books (also an editor and contributor to the Legal Legends Series), see Our Series Editors.