John Torrey Morse's beloved biography of Benjamin Franklin, originally published in 1889 in the American Statesmen Series, is presented as a quality new paperback. The Digitally Remastered™ edition removes underlines and distracting stray marks, repairs missing parts of words, and is presented with enhanced, clearer text as compared to most such republications today. It even includes page one, unlike most modern reprints.
Benjamin Franklin (1706–1790) was America's original Renaissance Man. Most noted as one of the country's Founding Fathers, the first Postmaster General,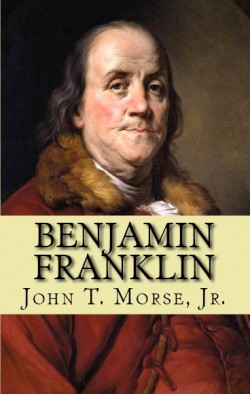 and a statesman, he was also an accomplished writer, printer, scientist, inventor, and musician. He was quite simply "The First American." Morse's entertaining biography of the great man has been an enduring classic for well over a century.
Part of the new History and Heroes Series from Quid Pro Books.
PAPERBACK available from Amazon.com, our QP eStore (powered by Amazon), Barnes & Noble online, YBP Library Services, Ingram Catalog, and other booksellers. Please contact us about bulk sales, classroom adoptions, and college bookstore placements.
CATALOGING:
TITLE: Benjamin Franklin
AUTHOR: John T. Morse, Jr.
ISBN 978-1-61027-910-9 (paperback, 2012)
438 pp.