One of the most downloaded classic books of all time gets a facelift and is available as a new and affordable paperback: Mitchell Smith's The Art of Caricaturing. Smith's comprehensive guide to creating caricature and cartoons is a classic book that today's artists, both beginning and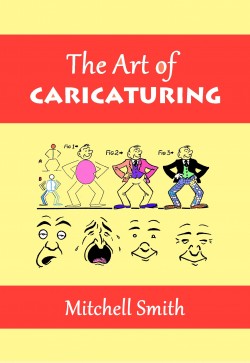 experienced, still read and consult to learn techniques, rules of thumb, and themes.
The new Quid Pro Books edition of The Art of Caricaturing is a Digitally Remastered Book™ — like no other publisher's reproduction. The process eliminates underlines, stray marks, printer artifacts, and other distracting errors found in other modern reprints. While other versions are copies of a used library book, this new edition is a cleaner and more professional presentation. Why put up with poor renditions?
This foundational book is fully illustrated but does not stop there—its text walks the reader through all aspects of this art, and includes specific guidance on: pen lines and materials, expressions, exaggeration, animals, comic figures and cartooning, action, walking and running, shading and shadows, technique, and lettering. Exercises and subject suggestions follow in the last chapter. The book has been consulted for years for the fundamentals of this entertaining art.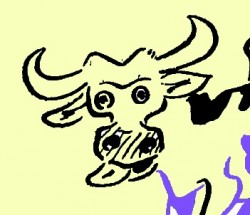 Available in PAPERBACK from such retailers as Amazon.com, our QP eStore page (fulfilled securely by Amazon), Barnes & Noble online, YBP Library Services, and the Ingram catalog.
. . .
CATALOGING:
ISBN: 978-1-61027-913-0 (pbk)
100 pp.