"You play games to win, not lose. And you fight wars to win. That's spelled W-I-N! And every good player in a game and every good commander in a war … has to have some son of a bitch in him. If he doesn't, he isn't a good player or commander…. It's as simple as that. No son of a bitch, no commander."
Lt. Gen. Lucian K. Truscott, Jr., was a hard-driving U.S. colonel and general in World War II, a leader and victor in North Africa, Italy, and Southern France. He did not abide incompetence, even when it came from his superiors. He always spoke truth to power. And in this timeless classic, which he first published in 1954, Truscott tells the unvarnished truth about all sorts of key decisions, events, and battles—and all sorts of generals and soldiers—while giving insight into the crucial military and political moments of the time.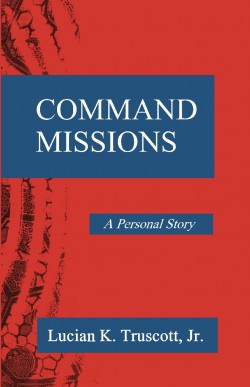 Now republished by Quid Pro in the History and Heroes Series, it is a Digitally Remastered Book™. The Quid Pro edition removes distracting underlines, stray marks, library markings, and print artifacts so often found in modern reprints. It restores missing pages and maps, as well as completing chunks of text omitted from other publishers' editions (or online excerpts). This makes it the most usable print version of this important book—and one ideal for a more enjoyable reading experience and classroom assignment. This fascinating account deserved to be restored to its glory—and finally is.
Available in new PAPERBACK at Amazon.com, our QP eStore (fulfilled securely by Amazon), Barnes & Noble, YBP Library Services, and the Ingram Catalog.
About the author:
Lucian King Truscott, Jr. (1895-1965) was a U.S. Army General who led troops to victory during World War II. He developed a commando squad in 1942 and later won key battles in North Africa and Italy, as well as leading an amphibious assault on the south of France in Operation Dragoon.
CATALOGING:
ISBN 9781610279147 (paperback)
Full title: Command Missions: A Personal Story
576 pp.
list price US$ 36.99
Publication: Oct. 31, 2012