Edna Lee Booker was an internationally recognized foreign correspondent who lived in China for two decades, along with her businessman husband John Potter. Raising a family in Shanghai, they were there when the Japanese invaded and occupied China. Looked upon with the suspicion of Americans in wartime, they realized the increasing danger. Edna and her children fled to the United States just days before they were to be relocated to a Japanese internment camp. John was not so fortunate, and was interned in unholy conditions for years. This is their tale: a journey of living in an exotic land during harrowing times of change and domination, a journey from the land to return home. It is also a book of hope, especially of hope for the safe return of John to his family. And it depicts the daily lives of Edna and her family, and the people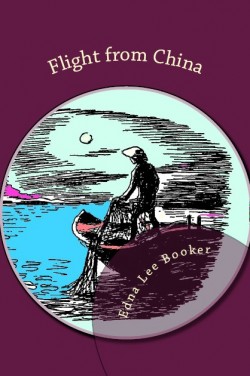 they meet and love in China over the years, before the invasion changed their lives, and the country, forever.
The new Quid Pro paperback is a Digitally Remastered Book: a correct reproduction unlike any version available today. This process removes underlines, stray marks, and printer errors typically found in such reprints, and completes missing letters and words. It provides a cleaner, complete, and more professional presentation. Without the distracting artifacts left in other publishers' facsimile reprints, this book provides a pleasing reading experience and an accurate rendition of the original work.
Part of the Journeys and Memoirs Series.
PAPERBACK available from Amazon.com, our QP eStore (powered by Amazon), Barnes & Noble online, YBP Library Services, Ingram Catalog, and other booksellers. Please contact us about bulk sales, classroom adoptions, and college bookstore placements.
. . .
CATALOGING:
ISBN 978-1-48022-983-9 (pbk.)

Page Count: 254