This unabridged and complete presentation of THE WATER-WITCH is unlike any reproduction of a vintage printing available (as is apparent in Previewing other offerings). It is unlike both new formattings which use small print to pack the story into half the pages (or give half the book), and typical vintage republications, whose distracting stray marks and printer artifacts mar the reading experience. Instead, the Quid Pro edition is in the quality collection of Digitally Remastered Books™, a process that retains the nostalgia and font size of earlier printings while reducing stray marks, broken letters, and blotched print.
James Fenimore Cooper (1789-1851) was one of the most popular and creative American writers of the early 19th century. His novels painted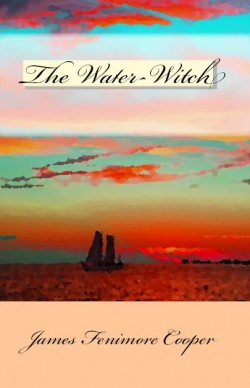 vivid pictures of frontier life, the American Indian, Revolutionary history, and seafaring ways, and his themes were often romantic in several senses of the word. He also wrote several works of nonfiction, including essays on politics and naval history. Before he took up writing, he attended Yale (where he was expelled for an explosive prank), sailed in commercial shipping, and served in the U.S. Navy.
Later, as an established author, Cooper spent seven years in Europe, writing books that included THE WATER-WITCH. It drew on backdrops he had developed successfully in earlier works, including the thrilling life and mystique of sailing and navigation, as well as pre-Revolution themes of resisting corrupt British taxes. But it is also a romance. Its impulsive and unconventional heroine, Alida de Barberie, hears tales of sailing and smuggling from a mysterious stranger. Intrigued, she digs deeper, but may discover he is more dangerous than she imagined.
PAPERBACK available from Amazon.com, our QP eStore (fulfilled by Amazon), Barnes & Noble online, YBP Library Services, and Ingram.
. . .
CATALOGING:
ISBN 978-1-61027-918-5 (pbk.)
474 pp.
List price: US $19.99
Full title: The Water-Witch, or The Skimmer of the Seas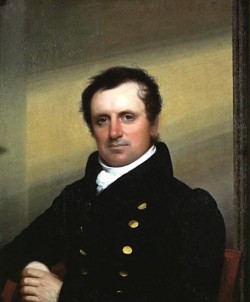 Publ. date: Nov. 10, 2012
Author: James Fenimore Cooper