It helped to have a college friend who was the President of the United States.
This classic collection of essays and travel observations is newly presented by Quid Pro Books as a Digitally Remastered Book.™ Rather than reducing its font size and cramping the text into a smaller book, and consistent with its vintage presentation in earlier printings, the pages are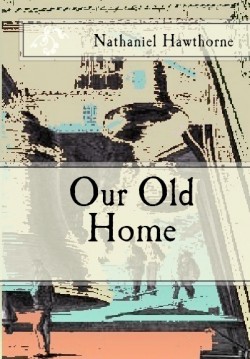 digitally corrected to virtually eliminate the underlines, stray marks, and printer artifacts typical for such republications. Incomplete words and broken letters are repaired. The effect is a more pleasing reading experience and a more professional presentation while staying true to the contemporary printing style and readable font of the original.
Nathaniel Hawthorne (1804-1864) was one of America's greatest short story writers and novelists, famous for such classic works as THE SCARLET LETTER, THE DEERSLAYER, and THE HOUSE OF THE SEVEN GABLES. For four years in the 1850s, he served as a U.S. Consul in England, appointed by an old college friend, Franklin Pierce. While in England and traveling abroad, Hawthorne recorded his thoughts and observations in journals and sketches that would become OUR OLD HOME, published as a book in 1863.
Available in paperback edition, at such sites as Amazon.com, Barnes & Noble online, our QP eStore, Ingram Catalog, and YBP Library Services.
…
CATALOGING:
ISBN 978-1-48029-914-6 (pbk.)
548 pp.