Soviet popular-science writer Yakov I. Perelman makes physics fun in his classic English-language book Physics for Entertainment: Book One, offering real-world applications, demonstrations, and fascinating phenomena that remain relevant—and educational—to modern readers. This book explains many of the most entertaining aspects of the physical world and its principles, including optical illusions, light tricks and mirages, watermelon "bombs" of force, gravity and flight, travel to the moon as Jules Verne predicted, brain teasers, heat, boomerangs, "perpetual motion machines," echoes, and feats of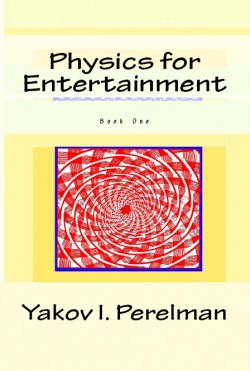 strength. The Polish-born Perelman was famous all over the world for his witty texts on math, physics, and the natural sciences, before his untimely death from starvation during World War II as Leningrad was under siege.
Presented in an enhanced form by Quid Pro, this new but vintage edition avoids the pitfalls common to facsimile reproductions. It is painstakingly corrected by a process that virtually eliminates underlines, stray marks, and printer artifacts typically found in such reprints. Broken and missing words are restored, offering a more complete and pleasant reading experience (and none of the scanning errors rampant in other publishers' newer productions of the book). It is a Digitally Remastered Book,™ for a new generation of students and curious readers.
Available in new paperback edition: see it at Amazon, Barnes & Noble, our QP eStore, YBP Library Services, and the Ingram catalog, among other booksellers. Contact us about wholesale and bulk sales, classroom adoptions or gifts, and other educational uses.
…
CATALOGING:
ISBN978-1-61027-903-1 (pbk.)
216 pp.
Language: English (translated from Russian).
Edition: 13th edition, of book one.