A new collection of compelling and challenging essays from one of the nation's leading voices on criminal justice reform, Reducing Crime, Reducing Incarceration makes the argument that sometimes small changes on the ground can add up to big improvements in the criminal justice system.
How do you launch a new criminal justice reform? How do you measure impact? Is it possible to spread new practices to resistant audiences? And what's the point of small-bore experi­men­ta­tion anyway? Greg Berman answers these questions (and more) by telling the story of successful experiments like the Red Hook Community Justice Center in Brooklyn, an experimental courthouse that has been documented to reduce both re-offending and the use of jail. Beyond Red Hook, Berman looks at a range of other criminal justice reforms that are attempting to reduce both crime and incarceration, examining both the positive results and the challenges of implementation.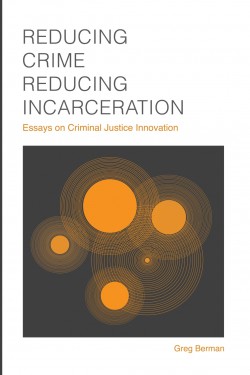 As Laurie Robinson, a professor at George Mason University and the former Assistant Attorney General of the United States, writes in her foreword: "Berman offers vivid testimony that—even in the face of opposition—it is, in fact, possible to push our criminal justice system closer to realizing its highest ideals. And that, indeed, is good news." Other advance praise for Reducing Crime, Reducing Incarceration:
"The central insight of Reducing Crime, Reducing Incarceration is that small tweaks in practice within the criminal justice system can sometimes lead to big change on the streets. By telling the story of the Red Hook Community Justice Center and similar innovations, Greg Berman offers a hopeful message: criminal justice reform at the local level can make a difference."
— James B. Jacobs
Warren E. Burger Professor of Law, New York University School of Law
"Innovation is hard work…. Berman offers a look at how change happens at the local level—and how, sometimes, it doesn't. These well-written essays offer a compelling vision of both the challenges and opportunities of criminal justice reform."
— Nicholas Turner
President, Vera Institute of Justice
"The topic of criminal justice reform has challenged and bedeviled social thinkers for centuries. In this book, Berman offers a clear-eyed and inventive approach to the problem. Recognizing that change is best achieved at the local level with small, incremental steps using demonstration projects, Berman provides concrete examples of both successes and failures stemming from the work of the Center for Court Innovation over the last two decades. For anyone interested in the future of criminal justice, this book should be on the top of the 'must read' list."
— John H. Laub
Distinguished University Professor, Department of Criminology and Criminal Justice, University of Maryland, College Park
"Here you will find Berman's compelling case for community justice, along with classic readings on problem-solving courts. Berman writes like all the rest of us wish we did."
— Candace McCoy
The Graduate Center and John Jay College, City University of New York
About the Author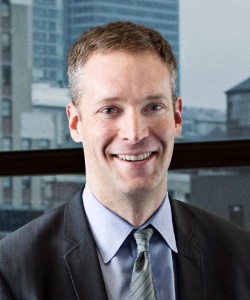 Greg Berman is the director of the Center for Court Innovation. The winner of the Peter F. Drucker Prize for Nonprofit Innovation, the Center is a public-private partnership that seeks to reform the justice system through demonstration projects, original research, and technical assistance.  He is the coauthor of Trial & Error in Criminal Justice Reform: Learning from Failure (Urban Institute Press, 2010) and Good Courts: The Case for Problem-Solving Justice (The New Press, 2005).
The book is now presented by Quid Pro Books in the Contemporary Society Series. Digital formats feature quality ebook formatting, active Contents, and linked notes and URLs.
PAPERBACK available at such booksellers as Amazon.com, Barnes & Noble, BooksAMillion, YBP, and Ingram, as well as the Quid Pro eStore page for this book (fulfilled securely and quickly by Amazon).
And in quality eBook formats at all leading sites:
Amazon for Kindle.
Barnes & Noble for Nook.
At Google Play app on Nexus and similar devices, and generally at Google Books.
And at Apple iBooks and iTunes bookstore, for iPad and iPhone (previewed online).
Also available in ePUB format from Smashwords.
Look for it, too, at such ebook sites as Kobobooks and Diesel e-books.
…
CATALOGING:
Reducing Crime, Reducing Incarceration: Essays on Criminal Justice Innovation, by Greg Berman
Trade Paper, 178 pages; list price: $29.99 (pbk.); $9.99 (eBook)
Publication Date: Jan. 6, 2014.
ISBN 1610272110 /9781610272117 (pbk.)
ISBN 1610272129 / 9781610272124 (eBook)
See the review in Corrections Today.