Law and the Search for Community is not your typical left-liberal study of the needs of powerless people and the power of government actors.  It does not propose more law, more rights, more bureaucracy, more lawyering.  It  instead exposes the tensions of the usual rights-empowerment and due process response to such community needs as to special education, care for the elderly and poor, and water pollution.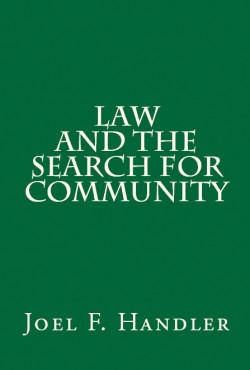 What Handler, author of more than 10 books on poverty and civil rights, finds is that cooperation and dialog count more than layering on rights and procedural review.
First published in 1990 by Penn Press, and well received and reviewed since then, the book has become a classic in law and society, and is available digitally from Quid Pro.  Its new Foreword, by New York Law School professor Frank Munger, explains its place in the research canon and anti-poverty movement, and its continuing relevance to today's readers and activists.
At Amazon for Kindle format.  In the UK, see this and all our titles at the Amazon/UK store.
For Nook, see it at Barnes & Noble.  Also at the Apple iBooks store (previewed online), at Google Play, and in multiple formats  and PDF from Smashwords. And found at Kobobooks.

Also available in quality new PAPERBACK EDITION from our e-store page, or direct from Amazon.  Paperback also sold at B&N and other leading retailers. If you need a paperback for library distribution, bulk sales, or classroom adoption, please contact us. Also available in print from YBP Library Services.
Now in its 2010 edition with a new Foreword, the enduring analysis of law and organizations that change the community–the core relationship between citizen and state–takes aim at real problems in the modern system.  A recognized socio-legal classic by UCLA law professor Joel Handler, the book studies the problem of law and community targeted at specific problems that still resonate today:  health care, medical consent, water pollution, special ed, and care for the growing elderly and poor. He considers not only theories of justice and administrative process, but also their real applications to people caught in the machine of government dependency and mystification. Part of the Quid Pro series of the essential canon of broader law study, Handler's book now speaks in a quality digital format with active index, footnotes, and contents.
From the 2010 Foreword by Frank Munger, this book "grapples with one of the twentieth century's enduring legacies–our continuing reliance upon the welfare state to solve problems of collective existence and increasing recognition of the limits of bureaucratic administration.  Nowhere is this more apparent than in programs for the poor, disabled, single parents, young, elderly and others on society's margins, the policy domain in which Joel Handler has had a major voice for much of his career.  Handler is at heart a civil rights advocate, and his long exploration of the welfare state's promise, and its failures, grows from concerns about those who are critically dependent upon its entitlements.  As citizens of the twenty-first century, sadder but wiser after sub-prime mortgage and hedge-fund crises, more of us are becoming members of this group. … His explorations always include, as in this book, both broad intellectual inquiry and creative syntheses leading toward new ideas and opportunities.  While examining new political ideologies and welfare state transformations, and revealing that little has changed in the overall outcome of welfare programs, he always provides us with a reason to continue to believe in humanitarian reform, reform which treats dependent persons as autonomous decisionmakers rather than objects of bureaucratic discretion and reform which leads to substantive change in the lives of the marginal and poor rather than merely formal equality."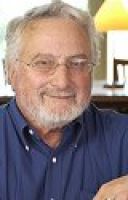 Joel Handler teaches Law and the Poor and a seminar on comparative welfare at UCLA.  He is a past president of the Law & Society Association and the award-winning author of Down From Bureaucracy: The Ambiguity of Privatization and Empowerment (1996).  He has published more than ten other acclaimed books, including Blame Welfare, Ignore Poverty and Inequality (2006); and Social Citizenship and Workfare in the United States and Western Europe–The Paradox of Inclusion (2004).  He is a graduate of Princeton College and Harvard Law School.
CATALOGING for new paperback edition: ISBN 9781453759059
For Amazon Kindle format: ISBN 9780982750469
For ePub and open ebook formats: ISBN 9781610270021