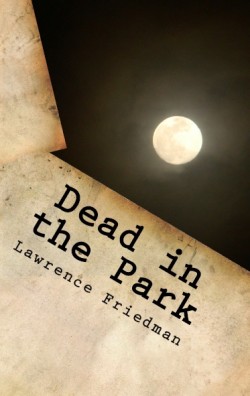 Frank May is a private practice lawyer in San Mateo, California, and he doesn't want to get involved with an unidentified dead body in the park. So why is he involved with an unidentified dead body in the park? The man was found in a neighboring California town with no identification; all the police found was a scrap of paper in the corpse's pocket with Cynthia Greenhouse's address and phone number. This would be none of Frank's business … if only Cynthia wasn't one of his clients. Here's where the questions start: Who is this dead man? Why does he have Cynthia's address? And why on earth does Cynthia have no idea of the man's identity?
Reluctantly, Frank gets tangled up in the mess, and it soon becomes apparent that Cynthia and her family do have a link to the corpse. There's a connection between Cynthia's ex-husband and the dead guy: witnesses saw them speaking earlier the very day the man's body was found. What's the connection? Frank has to find out, against his better judgment. Frank knows there's something dirty about the Greenhouse family, but what? And will he find out before he ends up another cold corpse in a Palo Alto park?
A new QP Mystery, in the series The Frank May Chronicles. See others in the series here. See this recent story in Palo Alto Weekly about Lawrence Friedman's fiction writing, Quid Pro Books, and the Frank May series.
Available in paperback: See it at Amazon.com, our QP eStore page for this book (fulfilled securely by Amazon), Barnes & Noble online, BooksAMillion, YBP Library Services, and Ingram.
Also available in leading eBook editions:
Amazon for Kindle.
Barnes & Noble for Nook.
At Apple iBooks and iTunes bookstore, direct on iPad and iPhone (previewed online).
At Google Play, and more generally Google Books, as are all of Professor Friedman's previous titles.
Also in universal ePUB format at Smashwords. Look for it, too, in ePUB at Kobobooks, Axis360, Oyster, and other online sites.
…
CATALOGING: Dead in the Park
ISBN 978-1-61027-316-9 (pbk.); list price $15.99
ISBN 978-1-61027-318-3 (ebk.); list price $5.99
Page count: 180 pp.