On this page we will feature our authors and link to their other digital selves. This will be the last page to be not under construction, because we have already learned that authors in law and related fields are slow to send bios and especially pictures of themselves, despite polite requests. If you are thinking of submitting a book or edited collection to Quid Pro, see our page on Publisher Information and understand that you have a higher chance of getting approved if you promise to augment your landmark work with a bio and a photograph that does not look like it was taken in the 1980s.
That said, we will also be highlighting, and including photos of, famous authors of works that see new digital and print life from editions in the Leg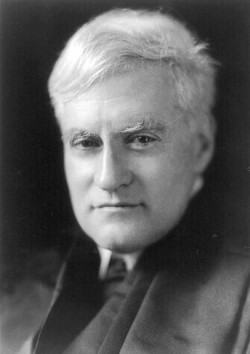 al Legends Series. One is an important book by author Justice Benjamin Cardozo, whose picture is not only publicly available and understandably outdated, but has the quirk that he looks like he grandfathered a former Tonight Show host.  Even so, he wrote one of the most important studies of judicial decision-making in The Nature of the Judicial Process, and it should be made newly available to a wide audience.
We also have a page on Our Series Editors which will have that author information, plus submission information for those considering adding their new book to one of our categories or proposing a new series.