We encourage submission requests related to any of our series. Please do not send the manuscript yet, just an inquiry in which you set out your background and idea for a book to add to our project. We encourage suggestions on other series and formats, not shown on the right sidebar, for works you believe will meet our readers' needs and fit our vision of high-quality print books and digital works for ereaders, smartphones, netbooks, iPad, and related apps. New fiction is welcome as well.
For information on some of the options and advantages of proposing a book or edited collection in one of our series, see Our Series Editors.  We of course consider standalone works, original manuscripts, and updates and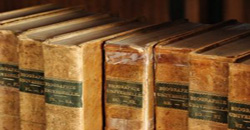 annotations of classic public domain works. We emphasize works on law, history, sociology and related subjects, but also publish in diverse areas under the imprint of Quid Pro Books. We even publish classic work to which the rights now belong to the author, or all rights have reverted. Some great foundational work should still be available to modern readers.
You will find that our service of authors is high and the royalty rate is very fair. We are investing for the long haul and have no need to make quick cash off your intellectual property.  We will work with you to create and market your book at the highest level.  And we are not exclusive, in the sense that you can publish parts as articles (or post to SSRN, etc.). We do not tie authors down but rather open up new formats and markets.
We proudly offer quality print editions, distributed everywhere. Moreover, we are an industry leader in digital publication and that is where the quality gap is greatest. Ebooks and online books from most publishers tend to have holes, distracting errors, unlinked footnotes, and weird formatting — most just look scanned without proofreading.  Digital books are an afterthought to publishers yet are being embraced by the discerning reader. We cater to that reader by catering to the author, and offer the care and commitment they used to get from traditional print publishers. We work to meet your needs.