SLAVERY, SMALLHOLDING AND TOURISM explores the political economy of development in the British Virgin Islands — from plantations, through the evolution of a smallholding economy, to the rise of tourism. The study argues that the demise of plantation economy in the BVI ushered in a century of imperial disinterest persisting until recently, when a new "monocrop" — tourism — became ascendant. Using an historical and anthropological approach, O'Neal shows how the trend toward reliance on tourism and other dependent industries affects many BVIslanders — called the "Belongers" — in ways that echo their historical and economic heritage.
Part of the Classic Dissertation Series from Quid Pro, the book adds a new Foreword by Vassar's Colleen Ballerino Cohen and additional commentary by UC-Irvine's Bill Maurer, who shows how even the emergence of a financial services industry may be understood through the insights that O'Neal presents in his study.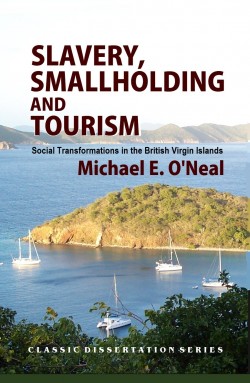 Quality eBook formatting by Quid Pro features active Contents, linked notes, original tables and maps, and subject Index. Print versions available in paperback and library-quality hardcover edition (found in catalogs of YBP Library Services, Baker & Taylor, and Ingram, as well as retail sites below):
Paperback: Available now at our QP product page (fulfilled securely by Amazon); and at Amazon.com's general site; B&N, YBP, and other booksellers.
Hardback: Available at Amazon, Barnes & Noble, Ingram, and other booksellers. Libraries may order from these sites or direct from YBP Library Services.
Available eBook editions:
Kindle edition, from Amazon.
Nook edition, from Barnes & Noble.
Apple edition, direct from Apple iBooks and iTunes.
At Smashwords for ePUB format, and look for it at Kobobooks.
And at Google Play app.
From the new Foreword:
"Read in the historical context of tourism and Caribbean research, O'Neal's work stands out as an early and significant contribution. But even apart from its pioneering status, this is an important book. A quarter of a century after the original research, the work is fresh, innovative, and ethnographically rich… an in-depth account of the transformations activated by tourism, as they are happening."
— Colleen Ballerino Cohen, Professor of Anthropology & Women's Studies, Vassar College; author, Take Me to My Paradise
From the new Afterword:
"O'Neal's book is a story of tourism, not finance. But it was written right at the beginning of the emergence of this 'second pillar' of the British Virgin Islands' economy — financial services — and the tantalizing references to that industry in this book, as well as the rich discussion of the enduring influence of the plantation complex, provide … commentary on value, its circulation, and its deep histories, histories that O'Neal's volume helps us better to discern."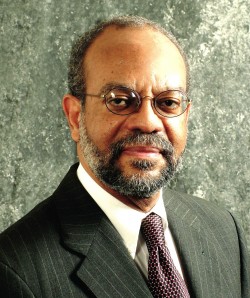 — Bill Maurer, Professor of Anthropology & Law, University of California, Irvine; author, Recharting the Caribbean
MICHAEL E. O'NEAL, Ph.D., an anthropologist and a former college president, currently serves as Senior Research Fellow at the Washington, D.C.-based Island Resources Foundation and as a director of a family business in the British Virgin Islands.
Cataloging for this book:
ISBN: 978-1-61027-120-2 (hardcover)
ISBN: 978-1-61027-118-9 (pbk)
ISBN: 978-1-61027-119-6 (ePub)
ASIN: B007BOLTM6 (Kindle)
Media Room for the book:
In addition to numerous academic blog posts and citations, see this story in BVI Welcome Magazine, June/July 2012.