That is the provocative question posed by historian Jerold Auerbach in Rabbis and Lawyers:  The Journey From Torah to Constitution. Most of the people he vividly describes are considered great or heroic, and the events all good, but by thorough research he reveals that the canonization is not always appropriate.  Their devotion to law and assimilation may have cost plenty on issues of Zionism, the Holocaust, and founding an Israeli state.  Their fundamental Americanization and accommodationist values may not have served history well.
Auerbach examines the special contributions of rabbis and lawyers to American Jewish acculturation. Based on extensive research in U.S. and Israeli archives, his analysis of how lawyers displaced rabbis as community leaders at the beginning of the twentieth century illuminates a decisive moment in history. Author of the landmark study of the legal profession, Unequal Justice, Auerbach turns to the more specific issue of the development of the lawyer class in the U.S. and its role in changing the way Jewish Americans assimilated and were perceived by others.
This book challenges the comfortable meme that Jewish leaders did all they could to prevent the Holocaust or promote the basics of pro-Jewish causes at home–with so many worried about being "patriotic" first and devoted second, if at all.  Also explores the upper echelon's devotion to a President Roosevelt who seemed so openly to relegate their plight to a "lesser cause," and did so little to stop the Final Solution. And the reason, Auerbach shows, is that for these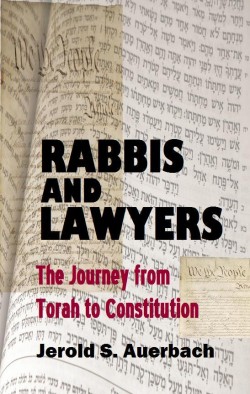 leaders–Brandeis, Wise, Frankfurter, Mack, Frank and others–their religion was ultimately law and their passion was melding Judaism into it.   This is not always a comfortable history but it is an important one, an authentic one.
"For nearly a century, by World War II, the fundamental component of American Jewish identity, articulated by rabbis and lawyers alike, was the inherent compatibility of Judaism with Americanism. During World War II, the inconceivable occurred:  what was good for the United States was not good for the Jews; what was urgent for the Jews was a matter of insignificance to the American government and to the president. Once the inconceivable happened, American Jews who had accepted the acculturation bargain were paralyzed."
And that transition from Torah to Constitution began long before its ultimate effects.  This is the story of that turn to the legalistic public face of American Judaism.
Part of the LEGAL HISTORY & BIOGRAPHY SERIES from Quid Pro Books.  From the author of Jacob's Voices: Reflections of a Wandering American Jew, also a Quid Pro DIGITALLY REMASTERED BOOK, here.
Originally published by Indiana University Press, Rabbis and Lawyers is now an ebook with fully-linked Index, active contents, and linked reference endnotes.  It is also a new paperback.
Available for Kindle at Amazon for download worldwide.  (And also at the Amazon UK and DE stores.)
Available at Smashwords for many formats, including ePub, PDF, simple rtf, and online viewing.

Also available at Barnes & Noble for Nook.
Available at Google Play app.
Available on Apple iTunes for the iPad and iPhone.
Available at Kobobooks.
Available in a 2010 paperback from our 0wn e-store page and from Amazon, and from multiple retail sites such as B&N online and BooksAMillion.
About the Author
JEROLD S. AUERBACH is Emeritus Professor of History at Wellesley College, where he has taught courses on modern United States history, freedom of speech, American Jewish history, and the history of Israel.
After receiving the B.A. in 1957 from Oberlin College, he attended Columbia Law School, subsequently receiving the M.A. (1959) and the Ph.D. (1965) in history from Columbia University. He taught at Queens College and Brandeis University before joining the Wellesley College faculty in 1971, later serving as the chair of the History department.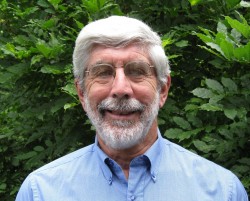 Dr. Auerbach is a widely published author. His books include Hebron Jews: Memory and Conflict in the Land of Israel (2009), Explorers in Eden: Pueblo Indians and the Promised Land (2006), Are We One? Jewish Identity in the United States and Israel (2001), Jacob's Voices: Reflections of a Wandering American Jew (1996), Justice Without Law? (1983), and Labor and Liberty (1966).  His 1976 book, Unequal Justice, is considered a landmark text on law, society, and the legal profession in an historical and critical examination.
He has been a Guggenheim Fellow, Senior Fulbright Lecturer in U.S. History at Tel Aviv University, and Visiting Scholar at Harvard Law School.  He is also the recipient of two College Teachers Fellowships from the National Endowment for the Humanities.
ISBN for the new paperback edition:
ISBN  9781610270243 (pbk)